High quality artificial green wall panel
All year green in house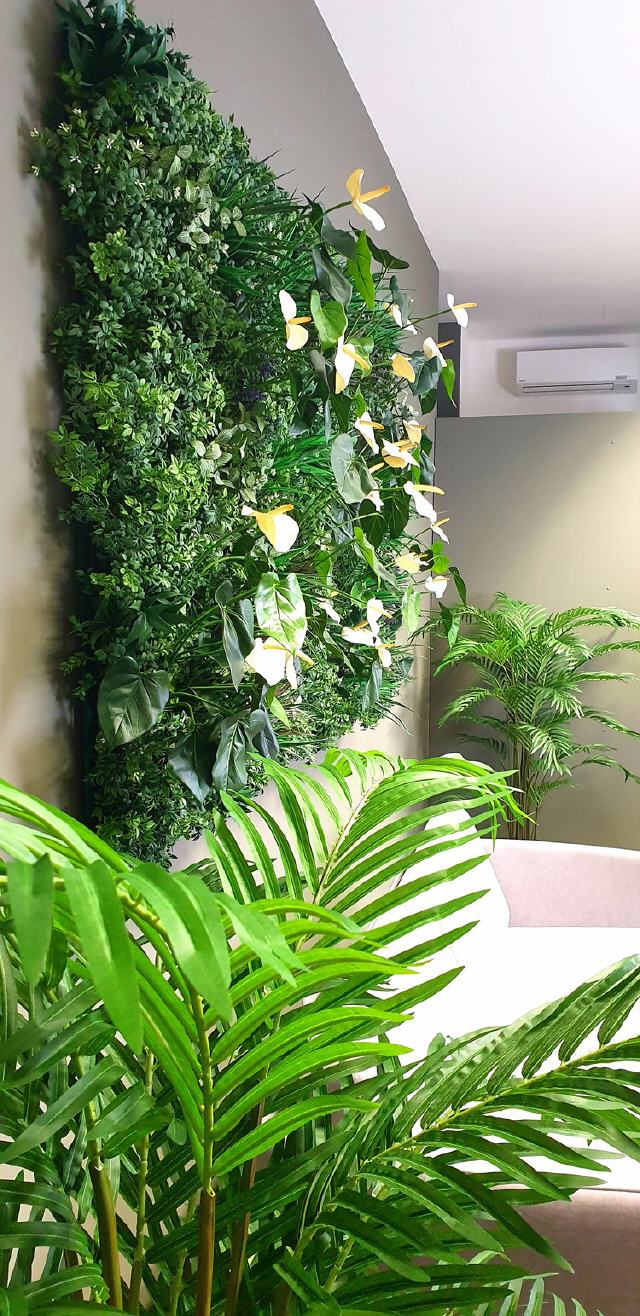 An artificial green wall panel, UV safe & FR (fire retardant) with an ingenious suspension system, this system keeps the wall a few centimeters away from the wall, so that mold does not stand a chance, through air supply behind the wall along.

With this panel you are assured of a complete green wall in an instant. For the best result, do not forget to unfold the green wall after hanging! Weight per piece: 5kg



2-year warranty on flame retardancy and fading (UV-safe),
incl. fastening materials

Ask for an offer or order it now...
Flower Walls
Base for flower walls
Mixed Flower Mat (mat base 33 x 33 cm).

Ideal for the decoration of weddings, special events, wall decoration / coverings.

By plugging the artificial flower elements together you are able to create a flower wall. For 1m ² you need 9 artificial flower wall elements. Installation is very simple: Just click the items together to get the desired size.

This flower wall element also serves as a perfect base for an individual design of a flower wall. Create even "more lively" flower walls and add, for example, eucalyptus, ranunculus, roses, hydrangeas, ... and get a better 3D effect.

Ideal for Architects, Builders and Designers.